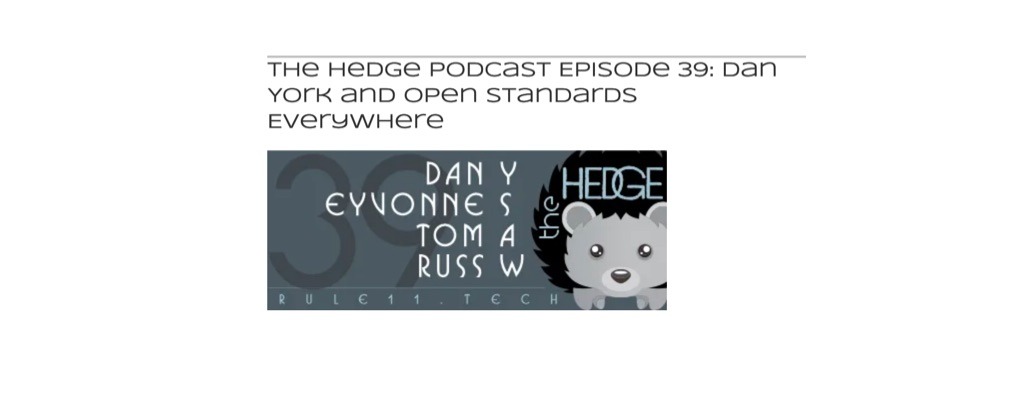 What is our Open Standards Everywhere (OSE) project all about? How did it get started? What are the project goals? What are some of the challenges web server operators face? How can we work together to make web servers more secure and available?
Recently Russ White and his team interviewed me on The Hedge Podcast Episode 39 to discuss all these questions and much more. I've known Russ for a good number of years and it was fun to talk with him and his co-hosts Eyvonne Sharp and Tom Ammon about all things related to the OSE project. I hope you enjoy listening to the episode as much as we enjoyed having the conversation!
I would encourage you to listen to some of the other Hedge podcast episodes, too, as they have some great content. A few I personally enjoyed included: episode 37 about DNS privacy; episode 31 about network operator groups (NOGs); and episode 30 with Ethan Banks from the Packet Pushers Network about why understanding the fundamentals of networking is so important.
Thank you to Russ, Eyvonne, and Tom for having me on the show!
Want to be more involved with the Open Standards Everywhere project?
The post Listen to the Hedge Podcast 39 to Learn about the Open Standards Everywhere Project appeared first on Internet Society.